••••••••••••••••••••••••••••••••••••••••••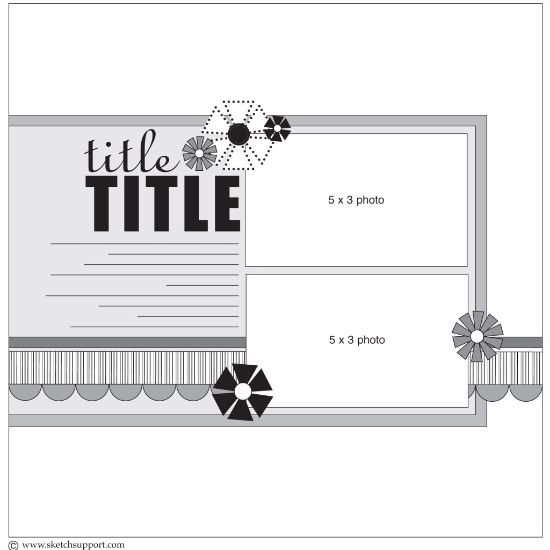 You can download and print this sketch by clicking on the one-page sketches link found under the "printable sketches" tab on the right sidebar.
I hope every had a very Happy Easter!
One-page Sketch #5 is perfect for those Easter pictures with a Springy feel to the sketch! (We had a day of downpours so the umbrella add-on sketch from last week might find it's way onto my Easter pages.) If you want to use it for something non-Spring just replace the flowers with another elements like hearts, stars, circles, etc.
This sketch has possibilities for different photo sizes and switching the orientation of the photos. Here are a few you can try:
• Add another 5 x 3 photo to have a column of three photos and adjust the paper to fit the extra.
• Use a vertical 5 x 7 or 4 x 6 in place of the two photos.
• Split one of the smaller pictures into two 2 1/5 x 3 photos, perfect for wallet size.
We've got a week full of great projects based on this sketch to share so check back tomorrow! There's also still time to get in on the Unibind PhotoBook Creator giveaway from Friday!
•••••••••••••••••••••••••••••••••••