•••••••••••••••
Two-page Sketch #20
You can download and print this sketch by clicking on the two-page sketches link found under the "printable sketches" tab on the right sidebar.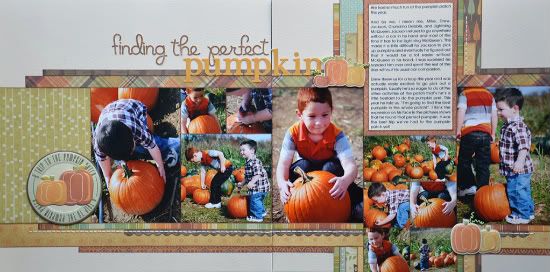 "Finding the Perfect Pumpkin"
by Allison Davis
Supplies
-
Cardstock:
Bazzill;
Patterned paper:
We R Memory Keepers;
Embellishments:
We R Memory Keepers;
Alphabets:
Doodlebug and Heidi Grace Designs;
Memory Thread:
DMC
Variation #1
- Because of my photos options, I used a 4 x 4" and two 2 x 2" photos in place of the two 4 x 3" photos on the sketch. Since those photos combined fill the same amount of space there were no adjustments needed.
Variation #2
- To fit the sketch to the theme of my layout I used pumpkins in place of the hearts. To accent the pumpkin stickers I added small coils of Memory Thread on the tops.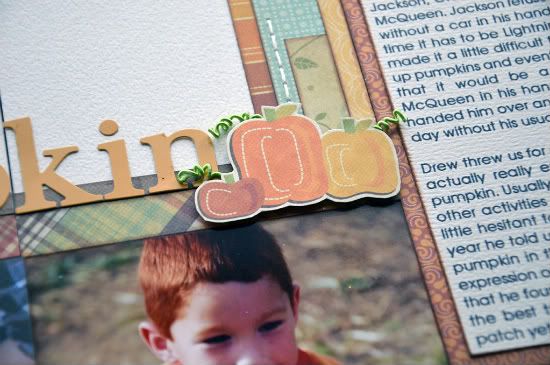 Tip:
To get the super tiny and tight coil wrap the Memory Thread around a needle or paper piercer. When you have the length you want just slip the Memory Thread off the end.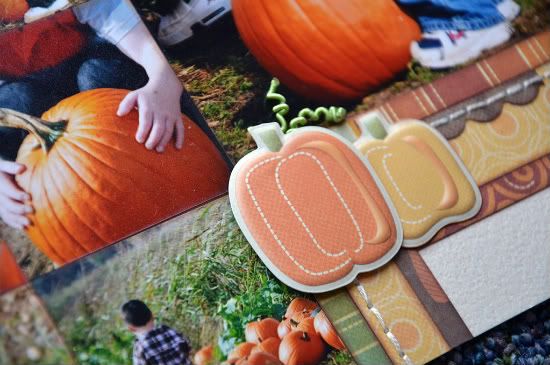 "It's Your Day"
by Melissa Bell
Supplies
-
Cardstock:
Unknown;
Patterned paper:
BoBunny, Scenic Route;
Floss:
DMC;
Border Punch:
Fiskars;
Letter Stickers:
American Crafts, Making Memories;
Pop Dots:
EK Success
This is such a fun sketch! I followed all the measurements and made one small variation.
Variation #1
- Instead of using the heart embellishments I used a sun and clouds.
• • • • • • • • • • • • • • • • • • • • • • • • • • • • • •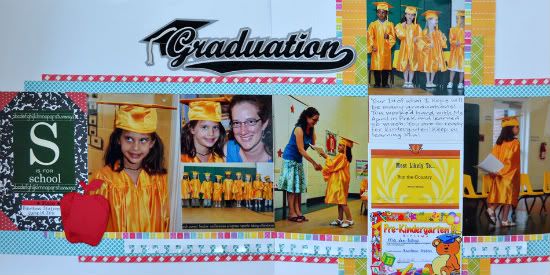 "PreK Graduation"
by Suzanna Lee
Supplies used
-
cardstock:
Bazzill Basics;
patterned paper:
Echo Park, Frances Meyer;
stickers:
7 Gypsies, Jenni Bowlin;
Journal spot:
Luxe;
Laser Cut:
Paper Wizard;
Punch:
EK Success
Variation #1
- I opted not to stitch the horizontal lines across the pages
••••••••••••••••••••••