•••••••••••••••••••••
Add-on Sketch #12
You can download and print this sketch by clicking on the add-on sketches link found under the "printable sketches" tab on the right sidebar.
Christmas Ornament
by Samantha Taylor
Supplies Used
-
Patterned Paper and stickers:
Echo Park (Season's Greetings Collection Pack);
Stamp:
Lawn Fawn (Winter Bunny);
Ink:
Memento Black;
Markers:
Copic;
Felt:
Stamp School;
Bottle Cap:
Maya Road 4";
Twine:
May Arts;
Glitter:
Elizabeth Craft Glitter Ritz Warm Highlight;
Button:
Bo Bunny (Blitzen)
I've had this picture in my mind this year of making some Christmas ornaments from those jumbo Maya Road bottle caps. When I saw this add-on sketch I knew I could combine it with that ornament idea and my felt scraps to create something pretty cute. It's a little hard to photograph, so I also have to point out that the scarf on the bunny is covered in ultra fine glitter (the kind that doesn't shed when little hands want to touch it :)
Variation 1:
I shrunk the tree down to 2" x 3 1/4"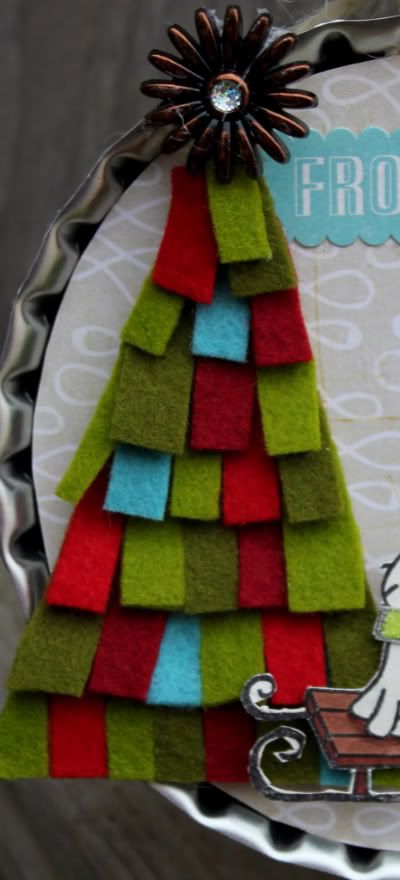 Variation 2:
I used felt instead of paper to create the leaves of the tree. This is a great project add-on for scraps of any kind, be it felt, fabric, paper, or ribbon.
•••••••••••••••••