••••••••••••••••
Add-on Sketch #15
You can download and print this sketch by clicking on the add-on sketches link found under the "printable sketches" tab on the right sidebar.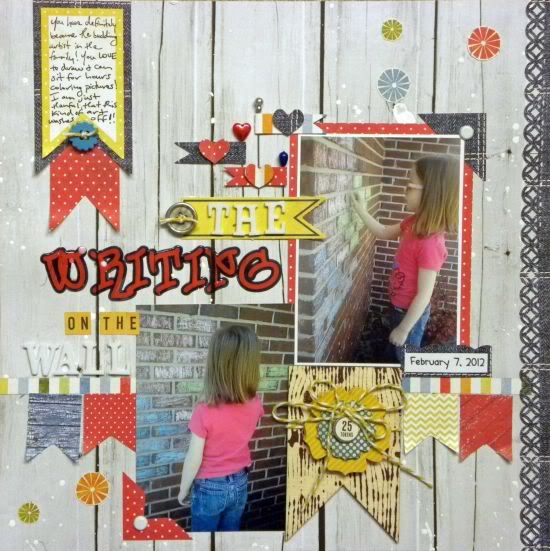 "The Writing on the Wall"
by Ashley Horton
Supply List
-
Patterned Paper, Buttons, Twine, Stickers, Wood Banner, Stick Pins:
My Mind's Eye;
Brads:
The Paper Studio;
Acrylic Paint:
Apple Barrel;
Thickers:
American Crafts;
Mini Market Stickers:
October Afternoon;
Fonts:
Urban Scrawl-Buttah and CK Emily;
Glaze:
Diamond Glaze;
Punch:
Martha Stewart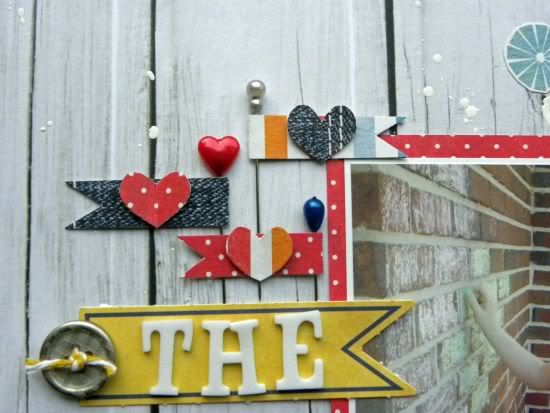 Variation #1
- I used three of the flag banners instead of five.
Variation #2
- Instead of using toothpicks, I used the My Mind's Eye Stick Pins.
Variation #3
- I turned one of the flags to the right and two of the flags to the left.