•••••••••••••••••••••••••••••••••••••
The projects today really stretch the sketch. Seriously, they literally stretch it across the whole page. Creating a word collage like the larger ones shown below makes this sketch a breeze. Because of the larger space you have more options from your alphabet stash and you should have no problem fitting it all in the same margins. Plus it takes this sketch from a fun element to a super "wow" piece without any extra work.
Add-on Sketch #2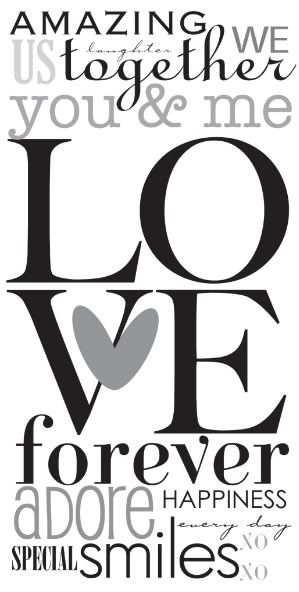 You can download and print this sketch by clicking on the add-on sketches link found under the "printable sketches" tab on the right sidebar.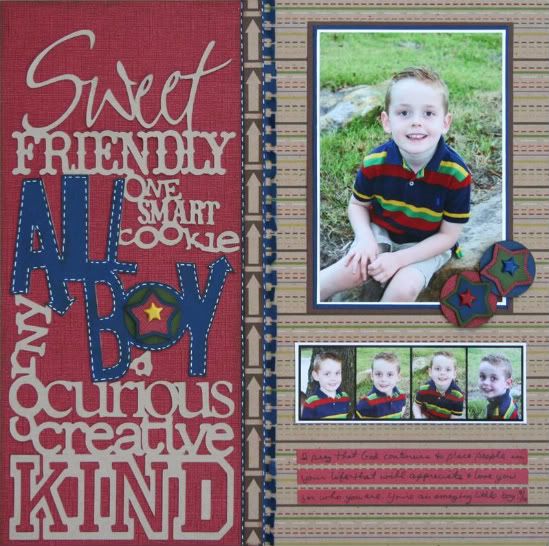 "All Boy"
by Shari Thurman
Supply list
-
Pattern paper:
Jillibean Soup;
Cardstock:
Core'dinations ColorCore and Stampin' Up;
Ink:
Colorbox Chalk Ink;
Adhesive:
Thermo-web 3D;
Cricut:
various cartridges;
Punches;
EK Success and Creative Memories;
Brads:
JoAnns;
Pen:
Sakura Gelly Roll (white)
I love this word collage sketch. What an amazing element to add to all kinds of projects. I decided to use my Cricut and Design Studio to create my collage. I used this design element as the title for my one page layout.
The collage measures roughly 5" x 11 1/2". I cut "All Boy" a second time with navy blue cardstock and attached it to the collage.
Next I added faux stitching to the edges with a white pen to make the title stand out and embellished the "o" with layered stars, a circle and a star brad. Then I matted the collage on cardstock and layered pattern paper and punched notebook paper border to the side and added white faux stitching.
I triple matted the 4 x 6 photo, embellished, added the photo strip, and finished with journaling strips at the bottom.
Journaling reads:
"I pray that God continues to place people in your life that will appreciate and love you for who you are. You're an amazing little boy. 9/10"
• • • • • • • • • • • • • • • • • • • • • • • • • • • • • • • • • • • • • • • • • • • • •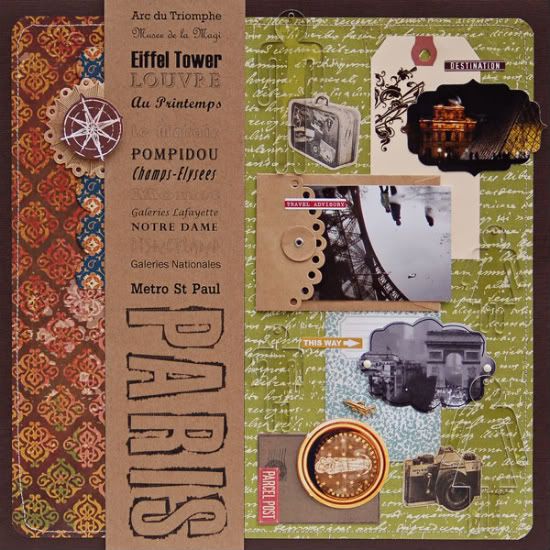 "Paris"
by Suzanna Lee
Supplies
-
Cardstock:
Bazzill and The Paper Co;
Patterned paper:
SEI and 7Gypsies;
Journal Spots:
7Gypsies and Studio Calico;
Die Cut:
Sizzix;
Brads:
BasicGrey;
Stamps:
Autumn Leaves;
Acrylic:
Maya Road;
Die Cuts:
The Girls Paperie and K&Co;
Rub On:
My Minds Eye;
Stickers:
7 Gypsies;
Misc: tag, airplane charm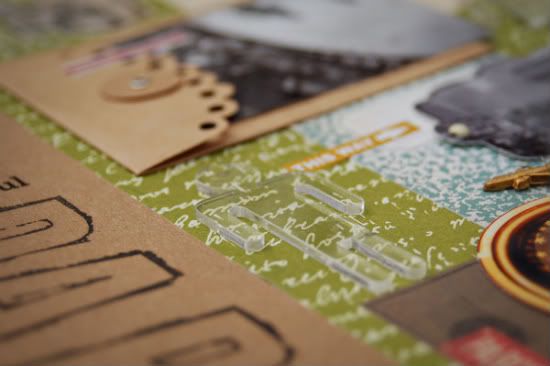 Variation: I could not for the life of me figure out how to get the fonts to run vertically so I stuck with horizontal fonts of all different shapes and sizes. They are a fun summary of all the things that we did while we were in Paris.
• • • • • • • • • • • • • • • • • • • • • • • • • • • • • • • • • • • • • • • • • • • • •
You can find this color version of the sketch by clicking on the add-on sketches link found under the "printable sketches" tab on the right sidebar. (It's right below Add-on Sketch #2)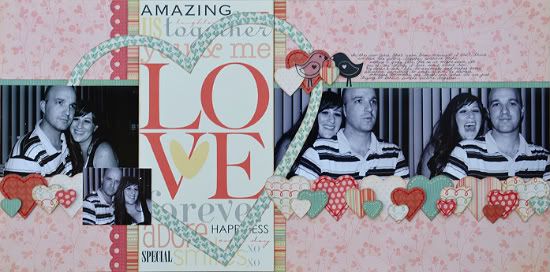 "Love"
by Allison Davis
Supplies
-
Patterned paper:
My Mind's Eye;
Birds:
Maya Road;
Embroidery floss:
DMC
For this layout the color printout serves as both my title and a patterned paper. Have you ever ran into a theme that you can't find papers to fit? You could easily make your own custom patterns with words and the best part is that since you are making it yourself, you can fit it to your theme.
To make the collage larger, I opened the downloaded PDF in Photoshop and re-sized it to 6" x 12". The way I re-sized it was by clicking on the crop tool and entering in a custom size (6 x 12). When I "cropped" the word collage it enlarged it to 6" x 12". I'm no whiz when it comes to Photoshop so I'm not sure if there is a better way. This worked just fine for me.
I highlighted the word "love" with a big heart frame since I wanted that to be my title. Even though most of the other words are partially covered by the heart you can still see enough to know what they say.
Along the bottom of my pictures I added a layered row of hearts in different patterns and sizes.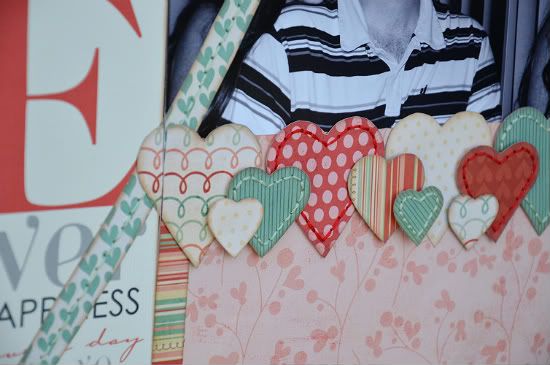 I added some detail by hand stitching on some of the hearts. One of the things I love about hand stitching is that it can take a plain piece, cut from paper, and by adding a simple stitched border make it stand out.
On the top right I added a few more hearts, my journaling, and two little birds.