••••••••••••••••••••••••••••••••••
Today we are sharing a layout based on the March one-page sketch from 6-year-old Amber, daughter of creative team member, Mireille. She must get her attention to detail from her mom and I'm sure we'll see more from her in the future. Scrapbooking world, watch out!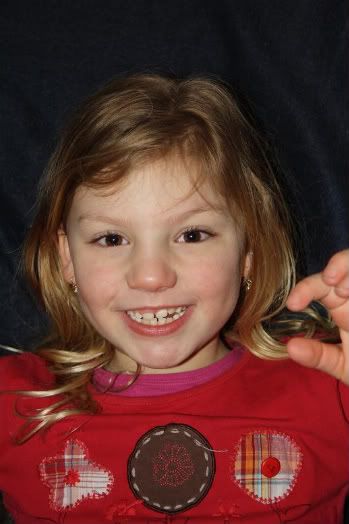 Hi, my name is Amber, I am 6-years-old and I live in the Netherlands. I am totally happy to finally be a GDT. I wanted to be a designer since I started scrapbooking but I am too little. I think it's not fair since my mommy gets all the good stuff!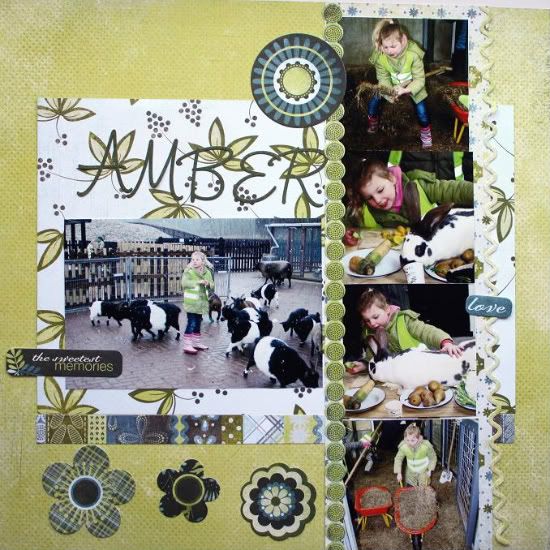 "Amber"
by Amber Divjak, age 6
What do you like about scrapbooking?
Well... that I am able to do something fun, crafting!
How much does your Mom scrapbook?
Very, very much!
What is your favorite color?
Pink
What is your favorite scrapbooking supply?
Butterflies
What is your favorite thing about this sketch?
I don't know, I just like it all!! It's easy =)
If you could have your mom make a page about anything what would it be?
Me as a princess.
What is your best tip for other scrapbookers?
Just have fun crafting with pictures. Anything goes! Nothing is wrong, nothing is forbidden. You need to have fun!
• • • • • • • • • • • • • • • • • • • • • • • • • • •
Scrapbooking With Kids tips
• Keep a box of supplies just for your child. You can fill it with scraps, older papers you don't want to use, half used sticker sheets, markers, crayons, pictures, and any unwanted supplies you might have that are age appropriate. It's a big help for them and a big stress reliever for mom when the kids know what they can use and what they can't. Plus it makes them feel more grown up, like they are "official" scrapbookers.
• Create a special area in your crafting space just for them. It could be a small kid size table for them to scrapbook at or an extra chair at your own table. If that isn't possible, designate a shelf with supplies just for them.
• If you are using a sketch pre-cut everything for younger children. That way they have all the pieces and can just put them on the page according to the sketch. If you have a child that is eager to work on their cutting skills you might try drawing cut lines on the papers and letting them cut the pieces for the layout themselves.
••••••••••••••••••••••••••••••••