••••••••••••••••••••••••••••••
Add-on Sketch #5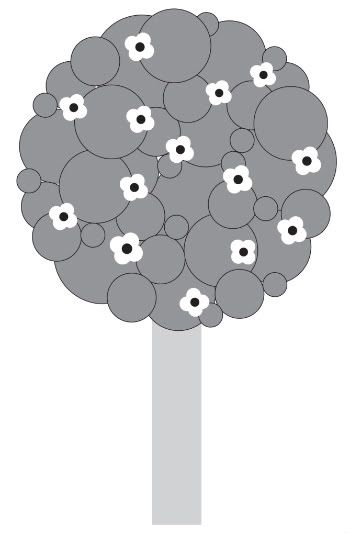 You can download and print this sketch by clicking on the add-on sketches link found under the "printable sketches" tab on the right sidebar.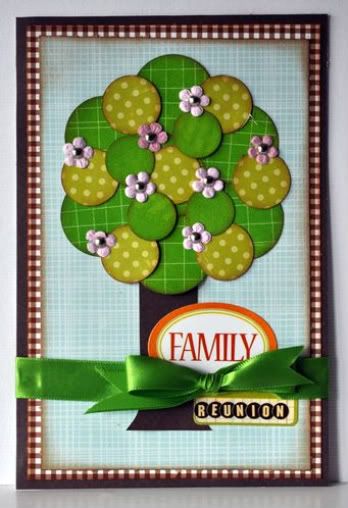 "Family Reunion Invitation"
by Jill Sarginson
Supplies
-
Patterned Paper:
Echo Park (Walk in the Park collection), Bo Bunny, Dream Street;
Tools:
Creative Memories circle punch, Marvy Uchida circle punch; Vibrance;
Stickers:
Scenic Route, October Afternoon;
Alphabets:
Jenni Bowlin;
Unknown:
Ribbon, Flowers, Brads
I decided to make a family reunion invitation, using the sketch almost exactly as shown. I used circle punches to make the various size of circles and used two different pieces of pattern paper - using both sides of one to keep the colour scheme matching as close as possible.
• • • • • • • • • • • • • • • • • • • • • • • • • • • • • •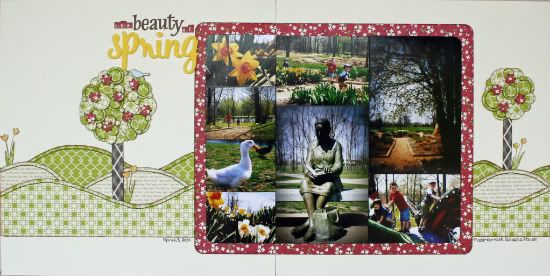 "The Beauty of Spring"
by Christina Hoffman
Supplies
-
Cardstock:
Bazzill;
Patterned paper:
Jillibean Soup;
Alphabet:
Cosmo Cricket; The Paper Studio and American Crafts;
Embroidery Thread:
DMC;
Sketch:
Allison Davis (Two-page Sketch #2)
I left all the measurments the same for the main tree but reduced the circle sizes on the smaller tree.
••••••••••••••••••••••••••••