••••••••••••••••••••••••••••••
Add-on Sketch #5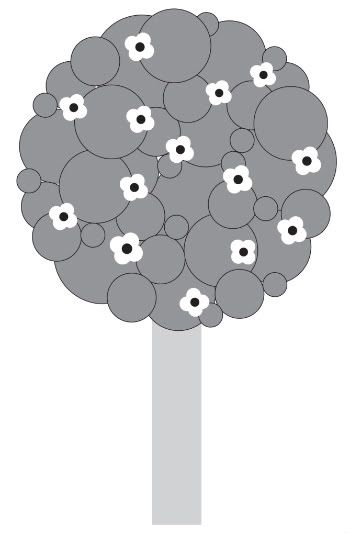 You can download and print this sketch by clicking on the add-on sketches link found under the "printable sketches" tab on the right sidebar.
"Sister Love"
by Christy Arthur
Products
-
Basic Grey:
Life of the Party Letter Stickers;
Studio Calico:
Fly By;
Cosmo Cricket:
Social Club Cocktail, Blue Eyes and Elements;
Crate Paper:
Portrait Traditions;
Creative Memories:
Circle Punch;
Hambly:
Washi Tape;
October Afternoon:
5 & Dime Word Stickers
Instead of a tree, I created a flower using the May add on sketch.
I cut the three circles out of the background paper and layered some patterned paper behind it. Then I used my circle punch to create smaller circles and layered those on top of the background paper, turning them up slightly to create some dimension.
I added some washi tape for the stem. I added a few layers on the bottom to ground it and some butterflies above.
• • • • • • • • • • • • • • • • • • • • • • • • • • • • • •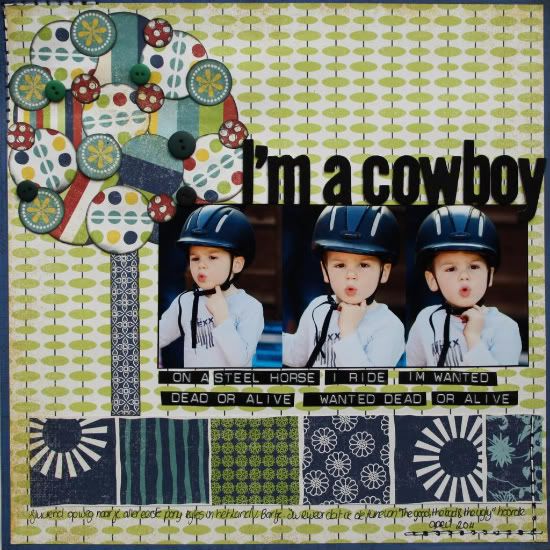 "I'm a cowboy"
by Mireille Divjak
Supply list
-
Cardstock:
Bo Bunny (Double Dot - Dark Denim Journal paper);
Patterned paper:
7 Gypsies (Mykonos line: Tinos, Delos, Apollo, Naxos);
Buttons:
BoBunny;
Alphabet:
My Mind Eye (Lush - Black);
Pens:
American Craft and Sakura;
Ink:
Colorbox;
Punches:
Circle Punches Make Me!;
Other:
Dymo labeler
Story:
Noah at 3-years-old being able to whistle. He was sooo proud he didn't stop anymore. When on vacation he got his first horseback riding lesson and he walked there in the stables with this miniature cap on, whistling. I swear I could hear the "The good the bad and the ugly tune"
I had to laugh so much. And when I scrapped those pictures Jon Bon Jovi was on my mind... can you tell?
•••••••••••••••••••••••