••••••••••••••••
Add-on Sketch #10
You can download and print this sketch by clicking on the add-on sketches link found under the "printable sketches" tab on the right sidebar.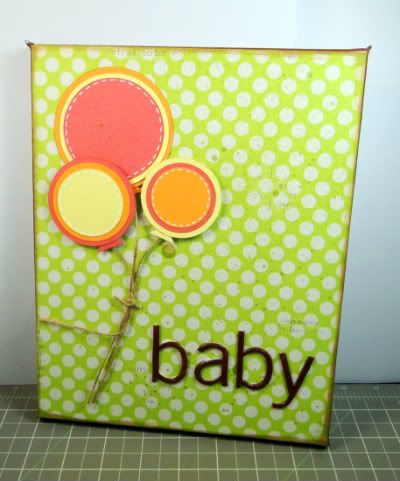 "Baby Canvas"
by Melissa Elsner
Supplies
-
Patterned Paper:
Lily Bee Design;
Cardstock:
American Crafts, Core'dinations;
Alpha Stickers:
Basic Grey;
Paint:
Craft Smart;
Spray Ink:
Clearsnap;
Glaze:
Glossy Accents by Ranger Industries;
Adhesive:
Helmar;
Pen:
Uniball Signo;
Electronic Cutter:
Silhouette SD;
Canvas, Jute:
Unknown
Variation #1
- I added an inch in measurement to all dimensions of the largest and medium balloons and kept the original measurements for my small balloon to create three different sizes.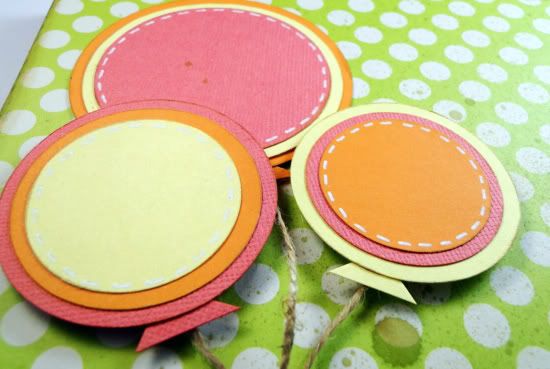 Variation #2
- I chose to use solid cardstock and use multiple colors for each balloon to make my simple design more colorful.
• • • • • • • • • • • • • • • • • • • • • • • • • • • • • •

"It's Your Day" card by Jill Sarginson
Supplies Used
-
Cardstock:
Bazzill Basics;
Patterned Paper:
Pink Paislee (Hometown collection);
Tools:
corner rounder, Creative Memories star punches;
Ink:
Vibrance;
Stickers:
Simple Stories;
Adhesive:
Pop dots
To make the balloons, I simply googled "balloon template" in Google images, selected one I liked, resized and printed and then used it as a template to cut the balloons out of cardstock. I pop-dotted the
two balloons on top and then stitched the strings on.
•••••••••••••••••