••••••••••••••••
Add-on Sketch #10
You can download and print this sketch by clicking on the add-on sketches link found under the "printable sketches" tab on the right sidebar.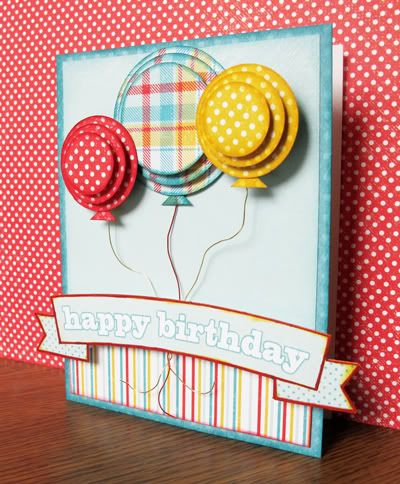 "Happy Birthday" card
by Melissa Bell
Supplies
-
Patterned paper:
My Mind's Eye, BoBunny;
Chalk Ink:
ColorBox;
Pop Dots:
Recollections;
Beading Wire:
Cousin;
Floss:
DMC;
Circle Cutters:
Creative Memories, EK Success
This add-on sketch is so much fun! I loved making the balloons for my birthday card. I followed all of the measurements given for the sketch.
Variation #1
- I used beading wire for my balloon strings instead of hand stitching the string.
• • • • • • • • • • • • • • • • • • • • • • • • • • • • • •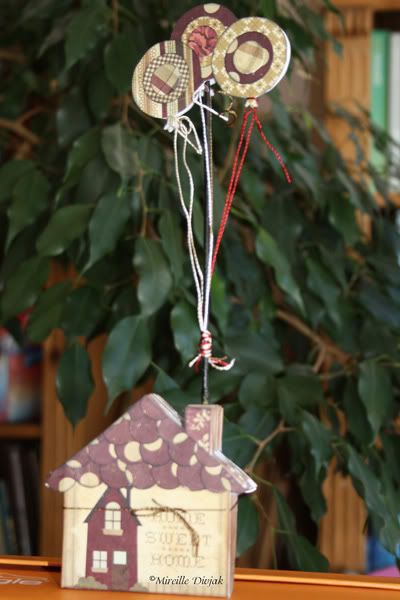 "Home Sweet Home" mini-album
by Mireille Divjak
Supply list
-
Mini Album:
Creative Imaginations (Petey Mini Book);
Patterned Paper:
Simple Stories (Generations 6x6 mini pad);
Ink:
Colorbox cat eyes (Black and );
Adhesives:
Aleene's (tacky glue);
Punches:
Make Me! (Circles);
Floss:
DMC
Variation #1:
I used the balloons literally as "add-on" for my mini Album. (Totally "Up!" - inspired)
••••••••••••••••••