••••••••••••••••
Add-on Sketch #16
You can download and print this sketch by clicking on the add-on sketches link found under the "printable sketches" tab on the right sidebar.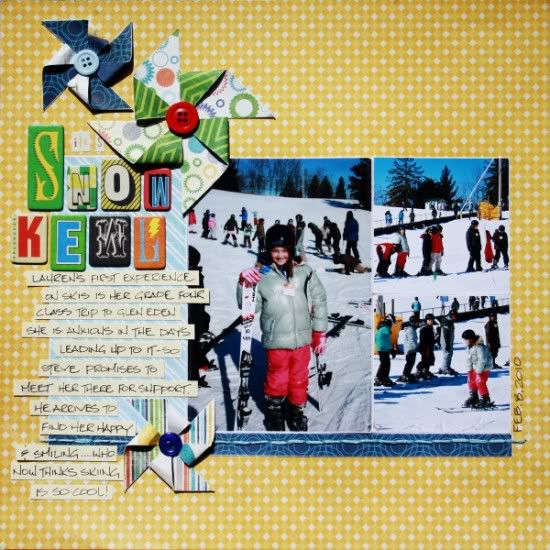 "Snow Kewl"
by Janette Kincaid
Supplies
-
Cardstock:
Bazzill;
Patterned paper:
Echo Park, We R Memory Keepers;
Chipboard Alpha:
Sassafras, Making Memories;
Embroidery floss:
DMC;
Journal Pen:
Zig;
Adhesive:
Glue Arts, Helmar;
Unknown:
buttons, sandpaper
I used the February One-Page Sketch for the base of my layout.
Variation #1
– I converted the flags from this week's sketch into stylized snowflakes to better suit the theme of my layout.
Variation #2
– I used double sided patterned paper and a button for the center of each snowflake.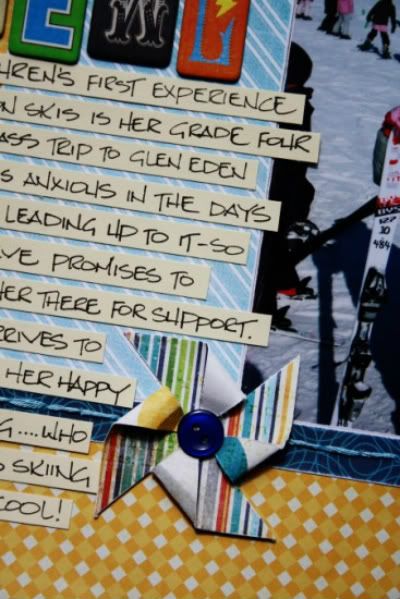 • • • • • • • • • • • • • • • • • • • • • • • • • • • • • •
Blog hop giveaway winners!
After our blog hop on Saturday we've got a few winners to announce!
The winner of "The The Ultimate Scrapbook Generation Kit Club Sampler" with the two Sketches for Scrapbooking books is:
Amanda
said...
I haven't done a blog hop in a while but this one was fantastic! I love all of the different takes on the sketches and they all turned out great! I left comments on all of the blogs!
The
winner of Penny's giveaway hosted here at Sketch Support is:
Deanie
said...
Wow! Inspiring - now that I can see it 'live', I am going to jump right in! Great interpretation. Thanks.
Both of you can email me at
allison@scrapbookgeneration
with your shipping information and we'll get those prizes sent out to you.
Thank you to everyone who participated in the blog hop! We hope you all had a wonderful time!