••••••••••••••••
Add-on Sketch #16
You can download and print this sketch by clicking on the add-on sketches link found under the "printable sketches" tab on the right sidebar.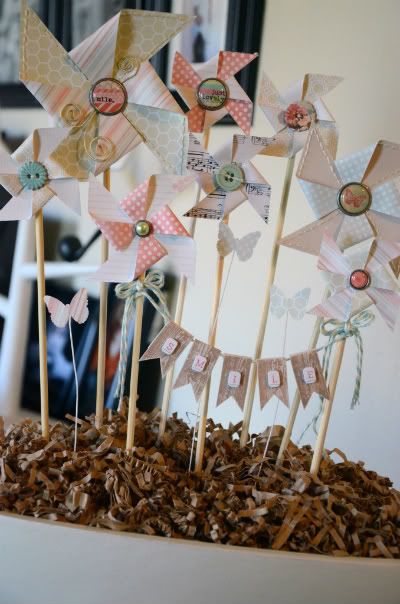 "Smile" pinwheel display by Allison Davis
Supplies
-
Patterned paper:
My Mind's Eye;
Brads:
My Mind's Eye;
Buttons:
My Mind's Eye;
Banner stamp:
My Mind's Eye;
Alphabet stickers:
My Mind's Eye;
Memory Thread:
DMC;
Twine:
My Mind's Eye;
Butterfly punch:
Martha Stewart;
Other:
oval bowl, paper shreds, wooden skewers, floral wire
I followed the sketch almost exactly to create a pinwheel decoration.
Variation #1
- I added some extra details with Memory Thread on the largest pinwheel.
I also added some hand stitching to a few of the pinwheels. I only added it on the pointed sides so you wouldn't see the backside of the stitching.
Variation #2
- I used a banner stamp and some twine to make a banner to hang between two of the pinwheels.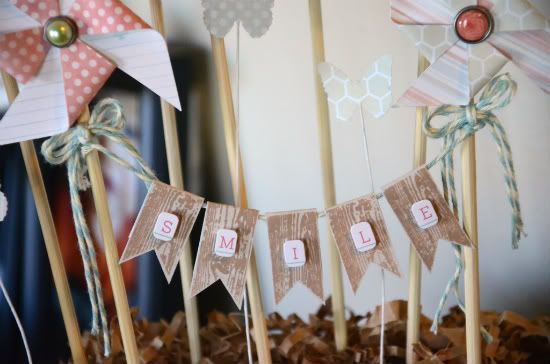 ••••••••••••••••••••••••