••••••••••••••
Add-on Sketch #17
You can download and print this sketch by clicking on the add-on sketches link found under the "printable sketches" tab on the right sidebar.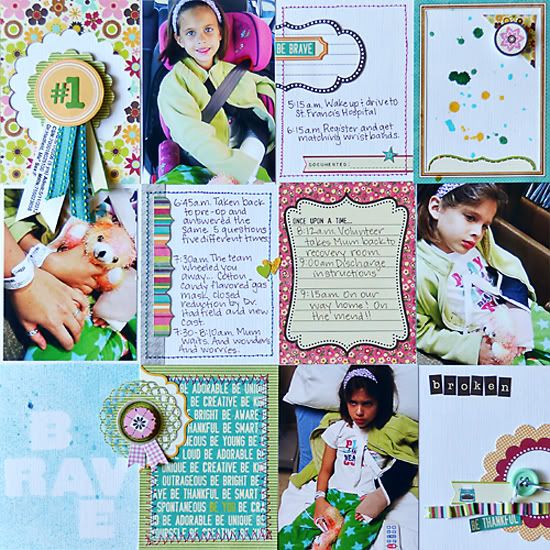 "Broken"
by Suzanna Lee
Supply List
-
Cardstock:
Bazzill Basics;
Patterned paper, Letter stickers, Stickers, Labels, and Die Cuts:
Jillibean Soup;
Mist:
Studio Calico;
Ribbon:
Boxer;
Button:
American Crafts;
Twine:
The Twinery;
Punch:
EK Success; Sketch: Jillibean Soup
Variation 1:
Not much on the first one. I used ribbon, a label sticker and "emphemera" for the ribbons. I cut part of the wrist band that my daughter and I were wearing and used that. Please excuse the fuzziness in the close up pic, it contains personal info I didn't want shared but wanted you to see the detail.
Variation 2:
For the smaller one, my background circle is a sticker. I used the EK Success Jenni Bowlin punch to make it quick and easy for the pink pieces.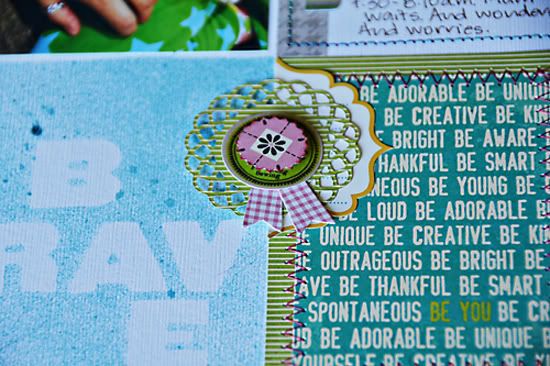 ••••••••••••••••••••••••