Today we've got another round of fun twists and uses with the add-on sketch. Just like any other kind of sketch, the add-on sketch has so many possibilities. The fun part is that it doesn't matter how you use it. You can follow it exactly or use it as a starting point for your own creative ideas.
Add-on Sketch #1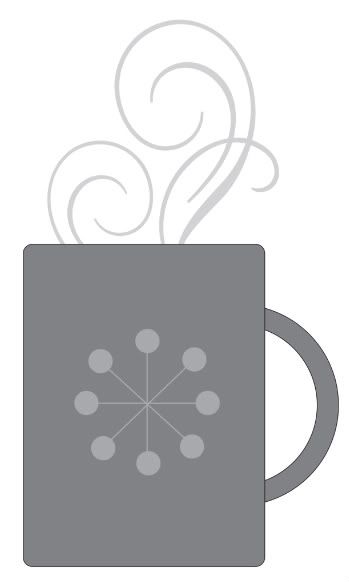 You can download and print this sketch by clicking on the add-on sketches link found under the "printable sketches" tab on the right sidebar.
You Warm My Heart card
by Shari Thurman
Supplies
-
Pattern paper:
Echo Park;
Ink:
Colorbox Chalk Ink;
Adhesive:
Thermo-web 3D
• The card dimensions measure 4.25 x 5.5. Background paper is 4 x 5.25. Border is .75 x 5.25 and 1 x 5.25.
• I drew the steam by hand and cut it out.
• I also replaced the snowflake from the sketch with a heart, so I could use it as a Valentine's card. I used 3 dimensional adhesive to give the coffee cup and the heart depth. Inside sentiment reads "You warm my heart."
• • • • • • • • • • • • • • • • • •
• • • • • • • • • • • • • • • • • • • • • • • • • • •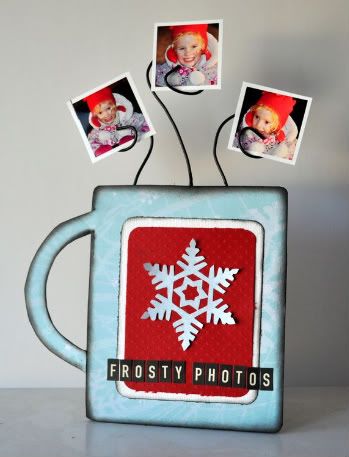 Frosty Photos picture holder
by Jill Sarginson
Supply List:
Pattern Paper:
K & Company (Peppermint Twist I Believe);
Cardstock:
Bazzill Basics and Bo Bunny Dotted Swiss;
Alphabets:
October Afternoon;
Ink:
Versamark;
Other:
Chipboard, Wire, Glue
I decided to make a photo holder with the add-on sketch this week. The sketch was blown up 2 inches on each side so that this would be big enough to put on my desk and hold some photos.
I traced the sketch onto a piece of pattern paper (I traced this on the back side of the pattern paper thus my cup came out backwards!) and then mounted it to chipboard of roughly the same size. I needed something attached to the back of the chipboard that I could easily stick the wire into - I opted to go with cardboard.
I added glue to the top so the wire pieces wouldn't fall down or come loose. I then cut a triangular piece of cardboard out and adhered it to the other piece of cardboard on the back. I put a bit of crazy glue just to ensure that it stayed.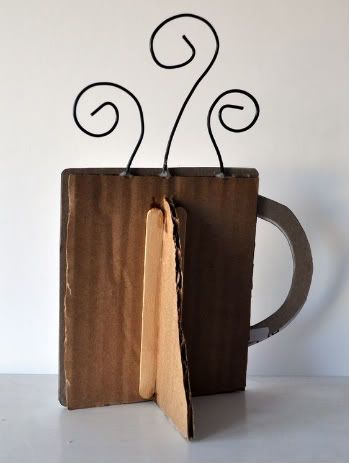 Tip:
You can buy photo holders at the dollar store and just cut the wire pieces off and then use them with your project!
•••••••••••••••••••••••••••••••••••••••••••••••••••••••••••