••••••••••••••••••••••••••••••••••••••
Each day we venture further away from the sketch. The way I see it, there are zero rules or limitations when it comes to sketches. That's the beauty of them, you can use them as a starting point and incorporate your own style, ideas, and themes with ease.
Card Sketch #2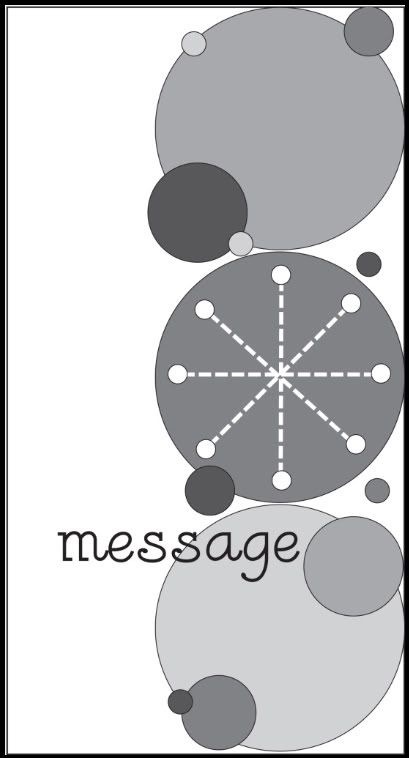 You can download and print this sketch by clicking on the card sketches link found under the "printable sketches" tab on the right sidebar.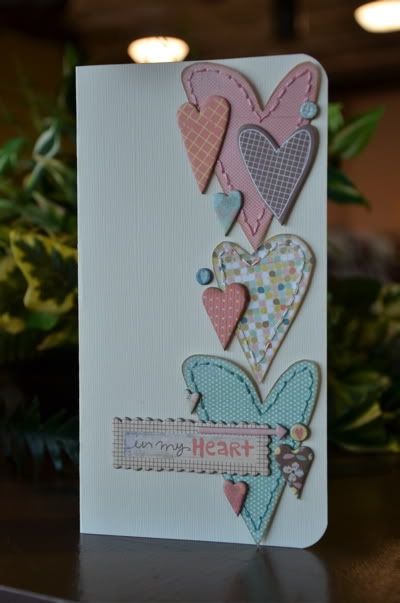 In My Heart
by Allison Davis
Supply list
-
Cardstock:
Bazzill;
Patterned paper and chipboard:
BasicGrey;
Embroidery floss:
DMC
Variation #1
- A super easy way to change up the look of the sketch is to change the shapes and/or theme. I went with hearts instead of the circles on the sketch. They still somewhat follow the same placement as the circles on the sketch with a few minor changes due to the size of hearts I was working with.
Variation #2
- Because I feel the need to stitch on anything I can pull a needle through, I added a hand stitched border around the three patterned paper hearts. Stitching is perfect for adding an extra detail and finishing touch to a simple shape.
Variation #3
- I rounded the top and bottom corners on the right side of the card.
Sponsor Giveaway - BasicGrey
Would you like to win some goodies from the
BasicGrey
Hopscotch collection? This awesome giveaway includes everything you see in the picture below.
To be eligible for the giveaway leave a comment, we'll randomly select a winner, and will announce the winner on Friday.
•••••••••••••••••••••••••••••••••••••••••••••••