••••••••••••••••••••••••••••
Have you ever sat down with a sketch and while it might go one way, your creative mind takes you in a completely different direction? Before you know it your finished project looks nothing like the sketch. Today's cards, at first glance, might appear to be far from the sketch but you can definitely see where the sketch was used as inspiration and a starting point.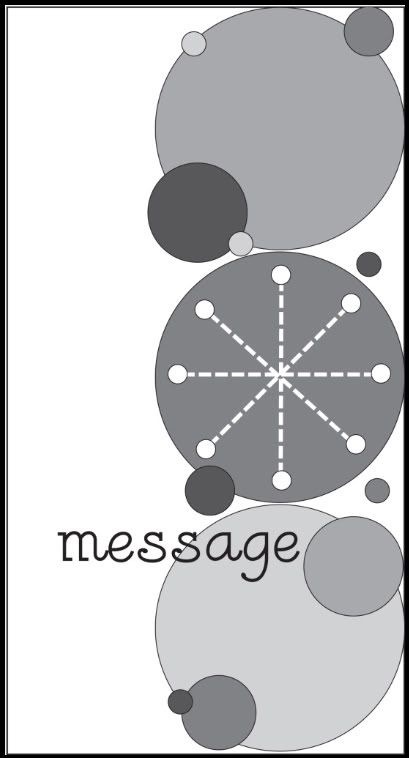 You can download and print this sketch by clicking on the card sketches link found under the "printable sketches" tab on the right sidebar.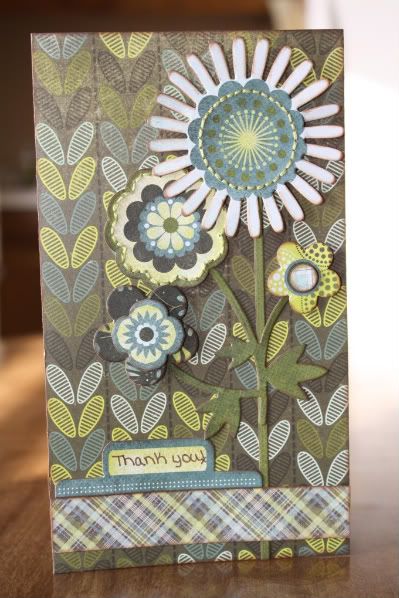 Thank You
by Christina Hoffman
Supply list
-
Patterned paper:
BasicGrey;
Flowers and stems:
BasicGrey;
Ink:
Colorbox Chalk Ink (chestnut roan);
Adhesive:
Scrapbook Adhesives by 3L;
Floss:
DMC
Variation #1
– I cut my card down from 8 x 7 ½ to 8 x 7.
Variation #2
– Instead of a solid background I used two coordinating patterned papers.
Variation #3
– I also added a 1 inch strip to the bottom of the card along with a journaling tag. I opted to hand write my message.
Variation #4
- I used flowers and stems in place of the large circles.
Variation #5
- I also chalked and hand stitched around a few of the flowers and stacked smaller flowers on the larger ones with pop dots to give it more depth.
Warm Wishes
by Jennifer Larson
Supply list
-
Cardstock:
Stampin' Up! and Bazzill;
Patterned paper:
Fancy Pants;
Stamp, ink, embossing powder, and paper distresser:
Stampin' Up!;
Pen:
Zig;
Floss:
DMC;
Brads:
Making Memories and American Crafts;
Tools:
Sizzix;
Felt, Buttons:
Craft supply
1. As soon as I saw the stacked circles, I thought snowman. I also thought of a stamp I have that says "Warm Wishes," so I thought of making the snowman out of felt.
2. I used my circle cutter to make three circles, then traced them onto the felt and cut it out. I adhered it with glue.
3. I used my stash to find a nice striped paper for the scarf, then stitched the bottom with DMC.
•••••••••••••••••••••••••••••