•••••••••••••••••••••••••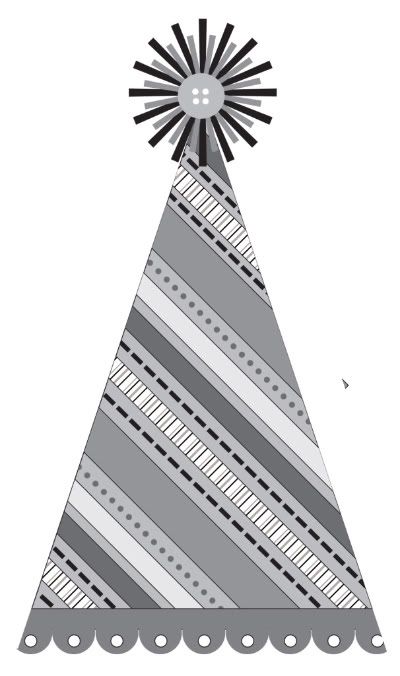 You can download and print this sketch by clicking on the add-on sketches link found under the "printable sketches" tab on the right sidebar.
Between the four of us in my house three of us celebrate birthdays in May, June, and July. The late Spring/beginning of Summer, I end up with a lot of birthday photos and that was probably the reason behind the design of Add-on Sketch #8, a birthday hat. Birthday layouts are one of my favorites to make because there are so many fun ways to make your embellishments (cakes, presents, balloons, etc) out of simple supplies like paper and ribbon.
The best part about the add-on sketch for this month is that the design can be used for more than birthday themes. You can use the same concept for a Christmas tree or flip it and turn it into an ice cream cone or a decorative pennant on a banner.
We've got many examples of this sketch to share this week so make sure you come back on Monday to see the different ways we used it.
••••••••••••••••••••••••